Welcome to O&M 3.0
From road shows to Town Hall webinars and now the 6 Minute CEO, we've been surfing the sea change in how investors receive information. David Mandy has taken on a new partner, technologist and data scientist, Scott Edmonds. Scott and David hired a fresh team and transformed how O&M communicates with our investor database of targeted and relevant non-deal professional investors.
We Connect Investors Directly to CEOs
For decades, investors have been trying to get direct access to the CEO to learn more about the company. Communication directly from the CEO is three to four times more impactful than when delivered from anyone else.
Our 6 Minute CEO® and Live Q&A webinars are thoughtfully distilled communications from the CEO to you. We provide numerous ways for your questions to be directly answered and your comments heard by management. The aim is to provide investors relevant, actionable and timely information as efficiently as possible.
Public Companies
Our 6 Minute CEO® is a powerful tool in your marketing strategy. Concise, on-point story telling with high production value and a clutter busting-focus gives investors time-saving, consolidated information. These comprehensive presentations are crafted by our creative team. We boil down the standard one-hour presentation to 6 minutes of actionable information.
As a marketing consultancy, we're in the business of starting conversations with investors. While continuing to connect with new investors, we've been working for years with non-deal buyers in 22 worldwide financial markets. We have amassed a data base of 35,000 main-stream retail and institutional investors, many of whom we have worked with for over twenty years. This 6 Minute CEO® marketing strategy has proven to be immensely popular.
You have the key to investor trust.
Messages from the CEO are three to four times more impactful than when delivered from anyone else.
CEO's have an innate trust from the investors, and it is surprising how few companies capitalize on this trusted asset.
Your 6 Minute CEO Corporate Overview, combined with the 6 Minute CEO Project/Product/Earnings Updates will keep your investor base well informed and interested which results in higher quality of attendees for Webinars.
Live investor Q&A presentations are used for a deeper dive into the company's progress/milestones, detailing how you are going to create value for stakeholders. Focused on Q&A, the investor base gets to ask questions and hear answers to questions they never thought to ask.
Rewards for the CEO.
With less time, cost, and frustration in dealing with investor meetings, you have more time in the office to build and grow your business, focusing on what really matters to stakeholders.
Now, your investors are ready to hear from you directly.
With the booster of the 6 Minute CEO® explaining your value proposition to the world, investors are more inclined to make a strong commitment to your more expanded presentations. We use the 6 Minute CEO® to generate interest for attending live, online webinar broadcasts where audiences can listen to you present your company and products to live audiences via online digital networks. The webinar broadcast is the culmination of the 6 Minute CEO® marketing campaign and will provide a self-selecting audience that has already heard about your products and services and is waiting to hear a more in-depth presentation.
Our Experience
Since 2002 we've been focused on corporate story telling.
Each member of our senior team has over 20 years of professional experience including; a former fund manager, a senior digital producer and a marketing veteran specializing in investor relations and copywriting. Our results inspire trust.
We have amassed a database of 35,000 main-stream retail and institutional investors.
O&M Partners has:
Arranged over 1800 events between investors and public companies.
Showcased over 300 individual public companies in numerous industries.
Hosted over 500 Live Q&A investor events.
Interfaced with well over 35,000 investors ranging from retail to money managers.
David Mandy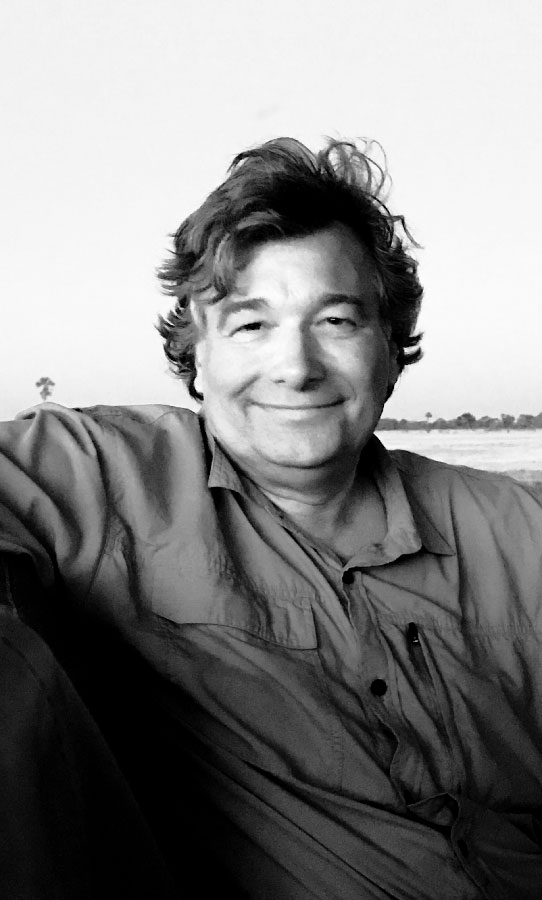 David began his marketing career with McCann-Erickson back in the three-network days. As a junior copywriter, he penned the classic slogan "Alka-Seltzer Bubbles with Relief". Since then he has gone on to pioneer new ground in Investor Relations by innovating it with his advertising acumen.
Since the advent of the internet, David has continued to come up with innovative communication strategies to captivate new audiences. In the same way Zoom revolutionized commuting, distance and time, O&M's 6 Minute CEO® further revolutionized investor communication. Getting the press-the-flesh meeting used to be the gold standard. David recognized early that the old model was unsustainable. Captive audiences are more accessible via the user-friendly 6 Minute CEO®. David and his team now have made an even greater reality out of the non-locality and time-friendliness of the Internet.
Scott Edmonds
At O&M, Scott Edmonds never tires of improving the way we communicate stories to interested audiences. An executive product developer with over 25 years of digital production, Scott has experience in investment banking, advertising, commerce and cultural institutions. With clients including: 2012 Olympics, The Ford Foundation, IBM, the Smithsonian, the U.S. Holocaust Memorial Museum, Nomura Securities International, Motorola, the Nelson Mandela Foundation, and Eaton Corporation. Scott brings a refreshing mix of creative insight, data analytics, product innovation and digital strategy to O&M Partners.
"Like the shorter format... It also allows me to share a stock idea with sophisticated clients...I have shared the 6 Minute CEO with other professional money managers as well."
"Thanks!!! I have watched several of your 6 Minute CEOs. It's the best format for introductions and updates! Keep them coming."
"Thank you for the 6 Minute CEO updates. I follow over 100 companies. I don't have time for a zoom lobotomy"